29 May 2019
There are so many things to do this weekend and next weekend! All these activies we are going to tell you about are fun for all ages. 
On June 01, 2019 there are two exciting outdoor events. "Adventure Van Expo" at the Bartlett Events Area and Big Bear National Trails Day.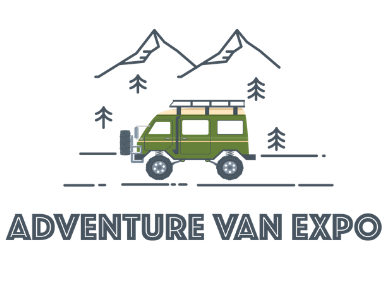 Adventure Van Expo comes to Big Bear June 01, 2019 10:00 am to June 02, 2019 02:00 pm. They can be 4x4 of any kind, an SUV, a truck, a trailer, or an adventure bike among other things!  Come shop, stroll and check out killer Vans and amazing builds. It is FREE to the public and open to anyone. Come see the gear, racks, roof top tents, trailer tents and accessories. You can also meet professional adventure vehicle builders and see their products on display. You can check out vendors that will have accessories to purchase for your vehicle. There will be food and beer from the Boneyard Grill. 
Big Bear National Trails Day is a day to celebrate our local treasure – our trails! Kodiak Ultra Marathons is partnering with the Southern California Mountains Foundation to bring you a chance to participate. Now is your chance to register in a fundraiser event supporting the Mountains Foundation. The trail run will consist of a 5 Mile - Hike or Run, a Half Marathon Run, a Marathon Run and a 50K Run. Start and Finish will be at Aspen Glen Picnic Area.
On June 02, 2019, The Friends of the Big Bear Alpine Zoo is hosting their 2nd Annual Bowling for the Big Bear Alpine Zoo. The money that is raised from this event will provide the funds necessary to pay for regular veterinary services on a contractual basis. You can mix and mingle from 4:00pm to 5:00pm and silent auction will be open from 4pm to 6pm. Raising these funds will be particularly important when they have to immobilize and move all the black and grizzly bears, mountain lions, snow leopards, wolves, coyotes and deers to the new Zoo on Club View Dr.
Every Tuesday until September, the Big Bear Valley Farmer's Market will be at the Big Bear Convention Center from 8:30am to 1:00pm. Visit the various vendors on June 04, 2019. Enjoy fresh fruits, vegetables, and flowers! Shop arts, crafts and a huge variety of collectibles. 
June 07, 2019 there will also be two events not to miss! Wyatt's Grill & Saloon Honky Tonk Fridays at the Big Bear Convention Center. Doors open at 4:00pm with a live band starting at 6:00pm. Come enjoy the friendly atmosphere with Wyatt's serving up ranch style food. Later in the night, "In the End" Linkin Park Tribute is going to be at The Cave. 
"Every time we step on stage, our goal is always to honor the music, legacy and fans of Linkin Park".
Door opens at 6:30pm, concert starts at 7:30pm and the headliner starts at 9:00pm.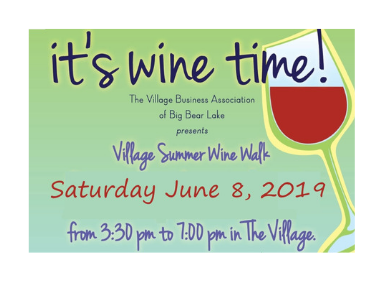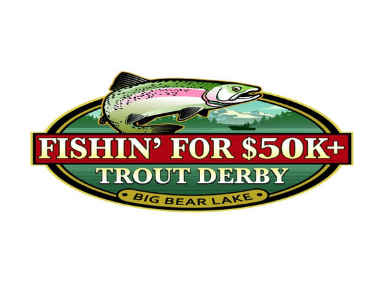 Fishin' for 50K Trout Derby on June 08, 2019 starts at 6:00am to 2:00pm. Grab your family and friends and get out on the lake for a chance to win up to $50,000 with 5 tagged fish worth $10,000 and more. Awards Ceremony at Bartlett Events Area at 3:30pm on Sunday. There will be a fun-filled day of awards, raffles, food and more! After Fishin' for 50K, head on over the The Village Summer Wine Walk. The Village Business Association of Big Bear Lake hosts its 11th Annual Summer Wine Walk from 3:30pm to 7:00pm. All participants must check-in with a Valid ID. Ticket holders receive a map of the 28 participating businesses, a commemorative wine glass, badge, 12 wine tasting tickets and a wristband at check-in. Guests are encouraged to check-in early to expedite the check-in process. Check-in will be open at 11:00am. After a long day of Fishing and Wine Walking, head to The Cave to see "Uptown Funk" Bruno Mars Tribute. Concert starts at 7:30 pm.